Upcoming free webinars by Dr. Maharaja SivaSubramanian N.
Dr. Maharaja SivaSubramanian N.
"Helping you make your dreams your reality."
Blogger, Coach, Consultant, Speaker, Trainer.
"I help people tap into their inner genius, creativity, and mastery so that they can achieve their goals in a conscious, responsible way (rather than leaving it to chance) and finally realize their dreams."
"Grow your business to the next level in a valuable, profitable, scalable way, with better leads, better sales, and better profits without much frustration, confusion, and overwhelm with better clarity and better alignment to your dreams and desired lifestyle."
Please do join the relevant group for regular updates and more information.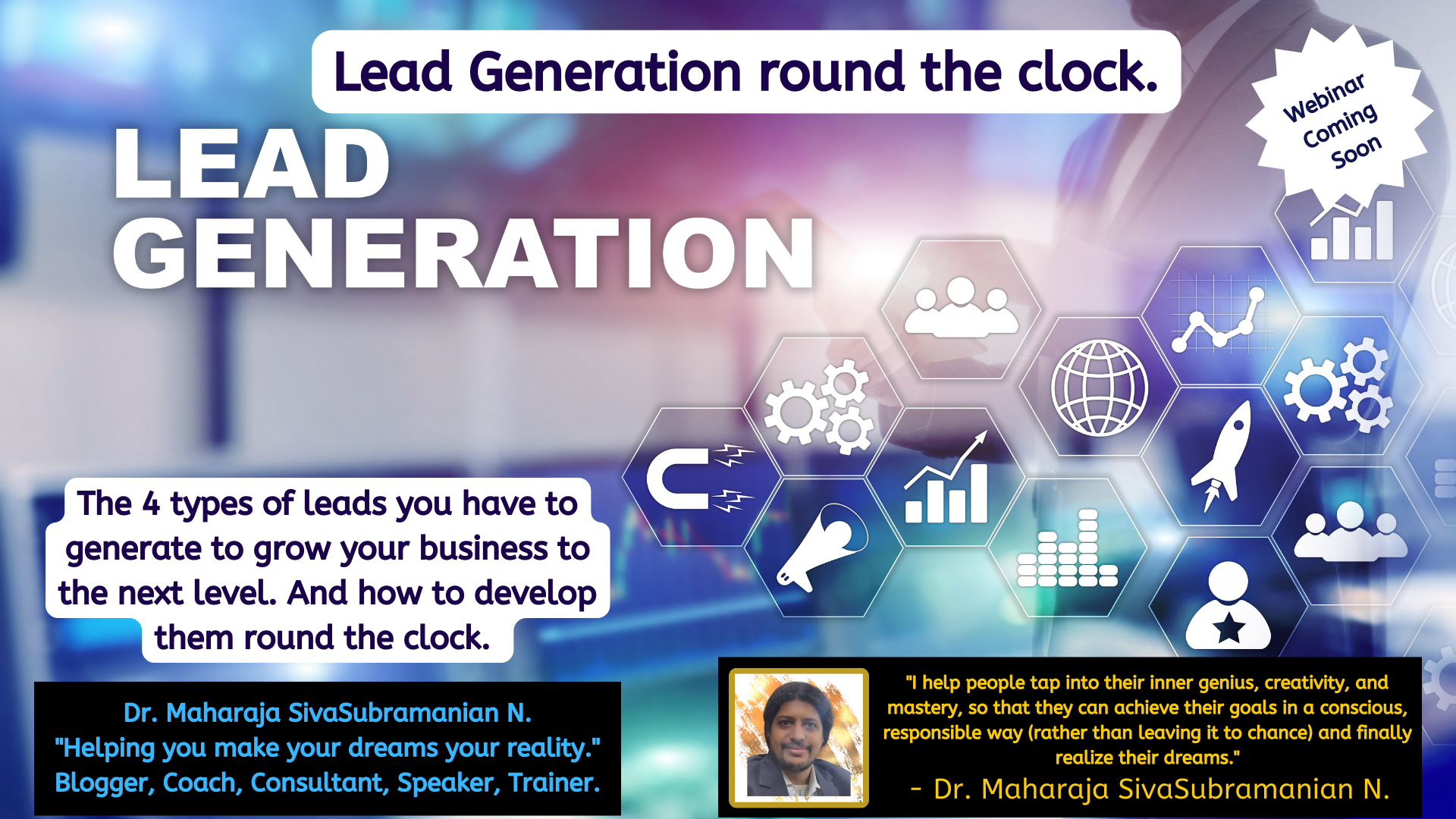 Hi, I am doing this webinar: "Lead Generation round the clock." Where you are going to learn about, The 4 types of leads you have to generate to grow your business to the next level.And how to develop them round the clock.In this webinar, you are going to discover: a....
read more