Blog, News, Updates, & Resources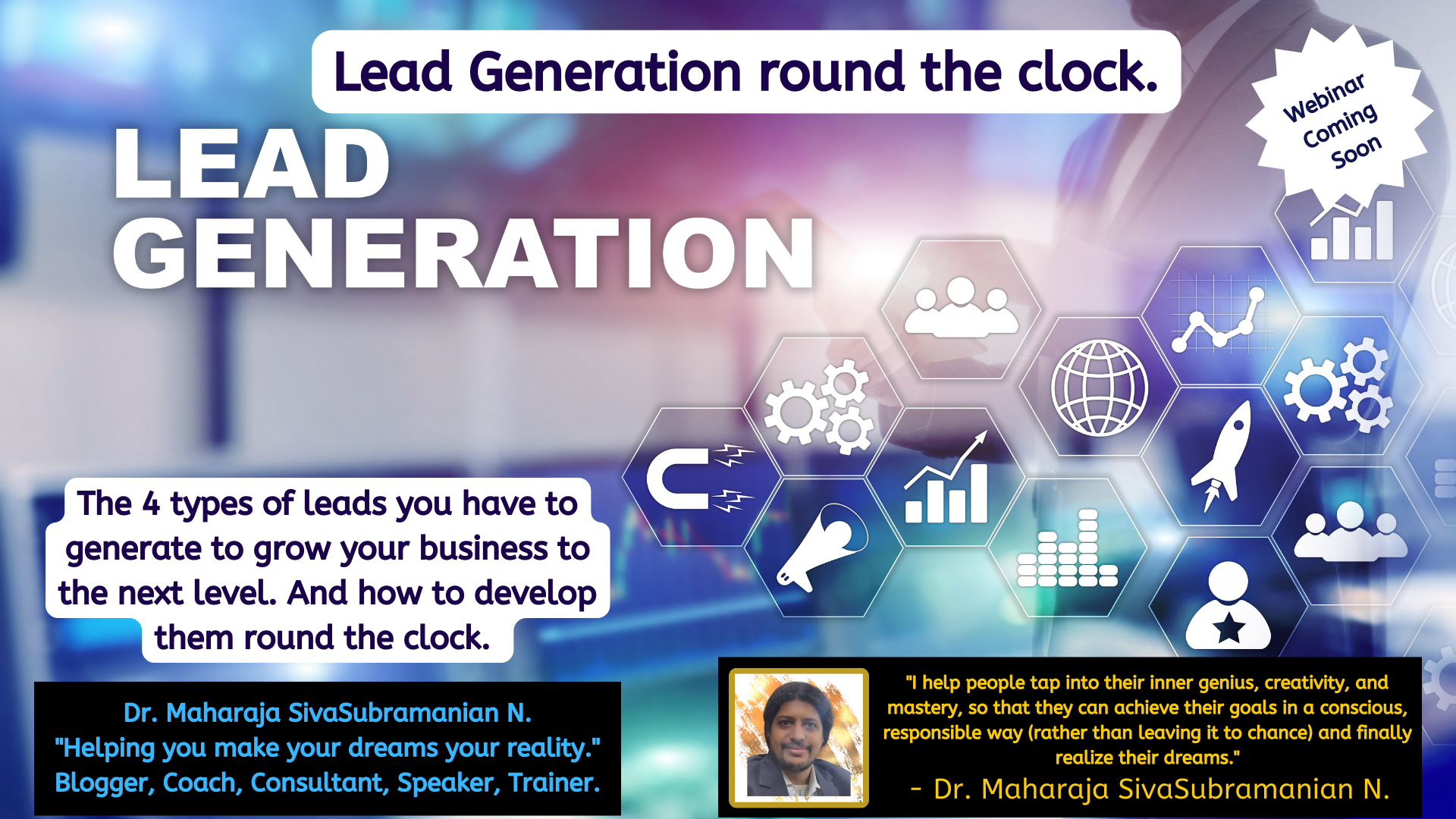 Hi, I am doing this webinar: "Lead Generation round the clock." Where you are going to learn about, The 4 types of leads you have to generate to grow your business to the next level.And how to develop them round the clock.In this webinar, you are going to discover: a....
Coaching Services For Business Owners and Entrepreneurs
Books & Publications
Coming Soon!