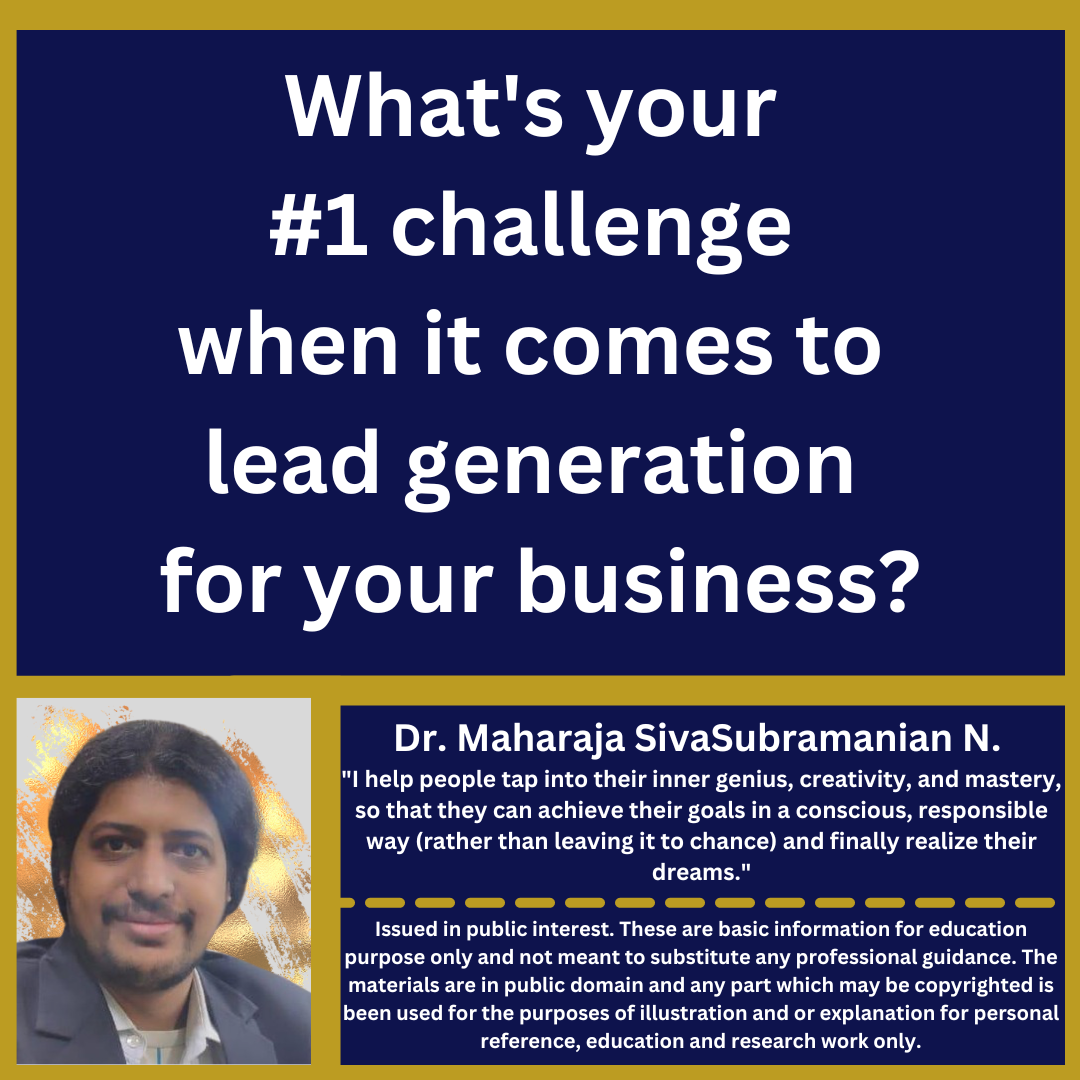 What's your
#1 challenge
when it comes to
lead generation
for your business?
Hi, I am doing a survey on "What's your #1 challenge when it comes to lead generation for your business?"
Please do share your inputs in one of the following links. 
I shall be collecting all the answers and will be doing a series of blog posts, free webinars and Q&A sessions on the same.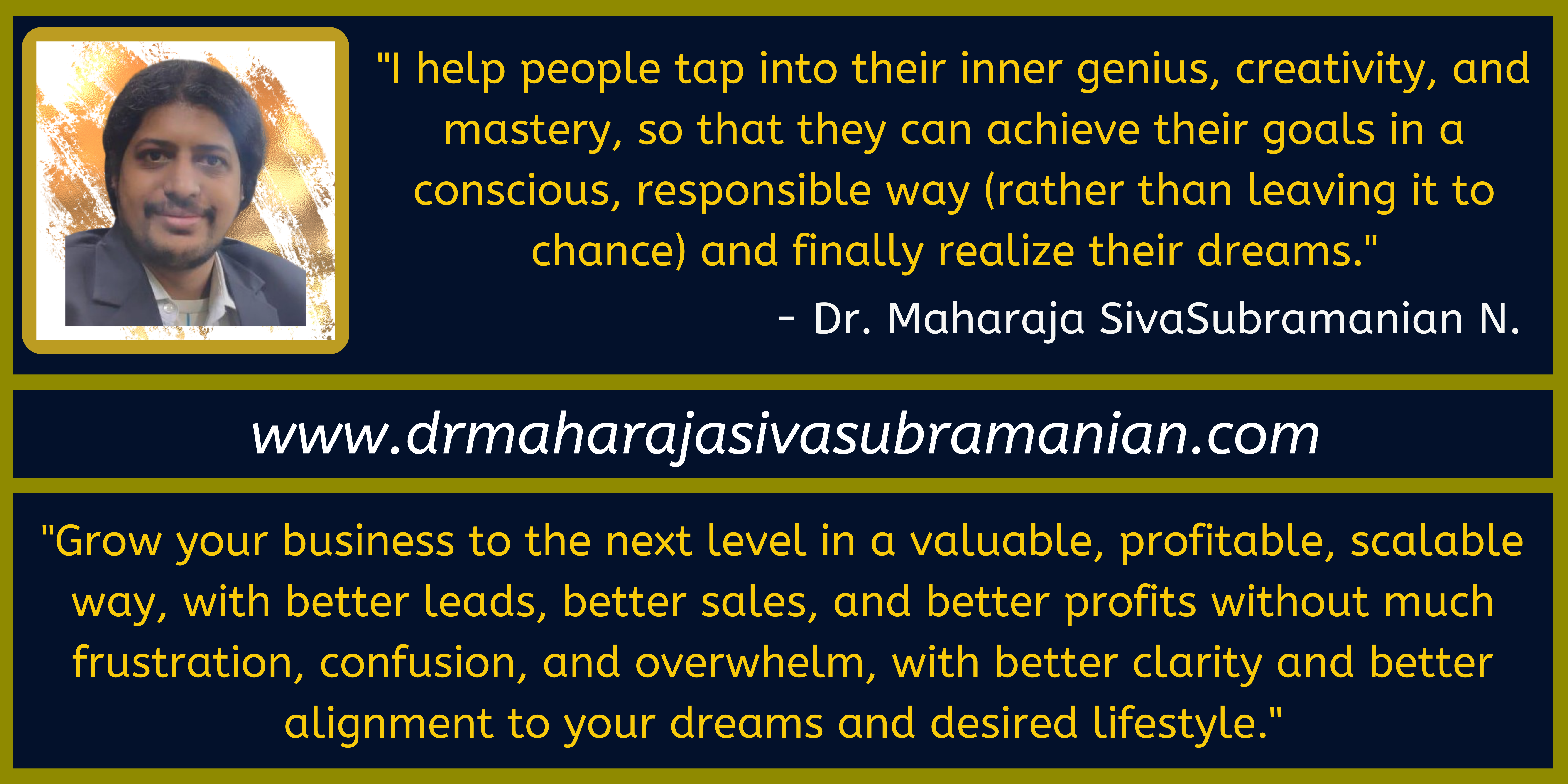 Dr. Maharaja SivaSubramanian N.
Do check out my blog:
https://www.drmaharajasivasubramanian.com/
"Helping you make your dreams your reality."
Blogger, Coach, Consultant, Speaker, Trainer. Investor, Mentor.
"I help people tap into their inner genius, creativity, and mastery so that they can achieve their goals in a conscious, responsible way (rather than leaving it to chance) and finally realize their dreams."
"Grow your business to the next level in a valuable, profitable, scalable way, with better leads, better sales, and better profits without much frustration, confusion, and overwhelm with better clarity and better alignment to your dreams and desired lifestyle."
Are you a startup founder looking to raise funds?
https://www.drmaharajasivasubramanian.com/are-you-a-startup-founder-looking-to-raise-funds/
Grow your business to the next level.
https://www.drmaharajasivasubramanian.com/grow-your-business-to-the-next-level/
Lead Generation round the clock. – Upcoming free webinar.
https://www.drmaharajasivasubramanian.com/lead-generation-round-the-clock-upcoming-free-webinar/
Check out for some free resources.
https://www.drmaharajasivasubramanian.com/free-resources/
Want to have a networking call?
https://www.drmaharajasivasubramanian.com/lets-network/
Want to connect with me?
https://www.drmaharajasivasubramanian.com/lets-connect/
Check out my free webinars.
https://www.drmaharajasivasubramanian.com/free-webinars/
…